It is the season of garam chai and pakoras, the season of khichdi and papad, the perfect weather to curl up on your bed and enjoy a book along with a cup of adrak chai. Well I hope I did not have to step out in this season and could spend all rainy days my way! ;)
Though we all love pakoras with our cup of steaming hot cup of tea/ coffee, health conscious youngsters and weight watchers are increasingly looking out for healthier versions of comfort food.
Well, one of my most favourite monsoon food has gone off the shelves *sob sob*. It is off course the most dependable and easy to make Maggi. Hope it makes a comeback super soon. I can't wait to lay my hands on a pack of Maggi. I was so crazy about it that the aroma of it used to make me hungry. I am sure everyone who has ever stayed in hostels understand the importance of having a pack of Maggi in their kitchen stock. It has so many memories attached to it. Pure nostalgia.
Before I get carried away with Maggi, here is a list of healthy comfort food that I swear by:

1. Chicken Soup : Nothing is more inviting than coming back home to a bowl of hot chicken soup after getting wet in the rains. Not only is it tasty, it also has a host of health benefits ! It keeps all the sneezing and coughing at bay. I love a bowl of chicken clear soup with just onions, garlic and chicken thrown in, seasoned with pepper, vinegar and chilies.
Chicken Soup
2. Chicken Stew: This can make a perfect rainy day dinner as well. This is the healthier and more filling version of chicken soup. With loads of veggies, ginger, garlic, onions, this is my favourite dinner option. I also cook the chicken and vegetables with a little bit of daal to increase the protein quotient. Have it with garlic bread and you will be good to go.
Chicken Stew (Source:
3. Khichdi: I am sure this one is everyone's favourites. A generous one pot meal of rice, daal and veggies, this one is extremely healthy.Just make sure its hot and I am sure you will enjoy the meal.
Khichdi
4. Vegetable Tikkis : If you are craving for something fried, try these healthy soya tikkis. Just make sure you use a non stick tawa and use minimum oil for making the tikkis. Non stick tawa will avoid sticking of the tikkis and will minimize oil usage. I had posted the recipe on the blog sometime back, you can take a look at it here.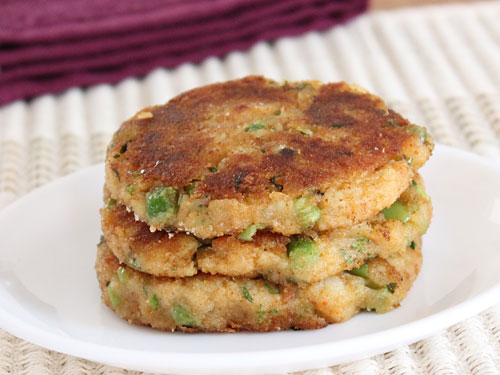 Vegetable tikkis ( Source: http://foodviva.com/)
Well, do savour pakoras once in a while ;) Moderation is the key to a healthy lifestyle.
Happy Eating. Do share your idea of a healthy comfort meal.